UNIC launches its worldwide communications campaign
2020_06_17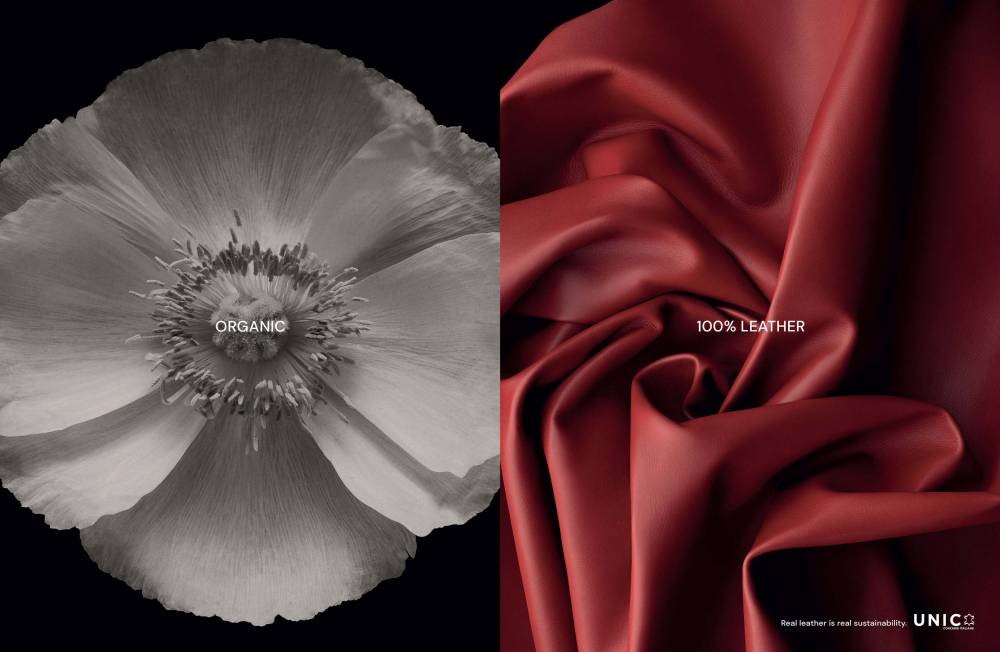 p>The basic message is as simple as it is incisive: REAL LEATHER IS REAL SUSTAINABILITY. And it is set out in a series of claims and visuals that have a specific and urgent objective: to communicate the many obvious sustainable advantages of Italian leather, while at the same time refuting the paradoxical accusations made against it by misleading campaigns, based on erroneous assumptions verging at times on the outlandish.
The new UNIC - CONCERIE ITALIANE campaign has been designed in collaboration with Spring Studios, the international agency.
It is aimed primarily at end consumers, so that they can appreciate the absolute value of a product of made in Italy excellence, whose identity is grounded in its unquestionable features of naturalness, durability and creativity, within the circular economy.
To achieve this goal, the REAL LEATHER IS REAL SUSTAINABILITY campaign will be aired worldwide on the web and on social networks, using traditional channels and through specific events. Particular attention will be dedicated to places and moments where media attention will enable it to obtain a greater audience for its messages.
The new UNIC campaign aims to raise awareness of leather and its qualities, especially among the younger generations, and to get across in how many ways it has always been a shining example of the circular economy. Leather, in fact, is a by-product of the food industry which would otherwise be subject to waste disposal techniques that have a great impact on the environment. Instead, the tanning industry retrieves it, ennobles it and transforms it into a precious, versatile material with multiple uses: fashion (leather goods, footwear, clothing), automotive, furniture and design.
Italian leather is produced by a sector, the tanning industry, consisting of 1,200 companies located mainly in 4 regions (Veneto, Tuscany, Campania and Lombardy) and employing in the region of 18,000 people.