LINEAPELLE 99 BRINGS 13,000 VISITORS TO MILAN AND DEFINES THE NEW NORMALITY
2022_03_02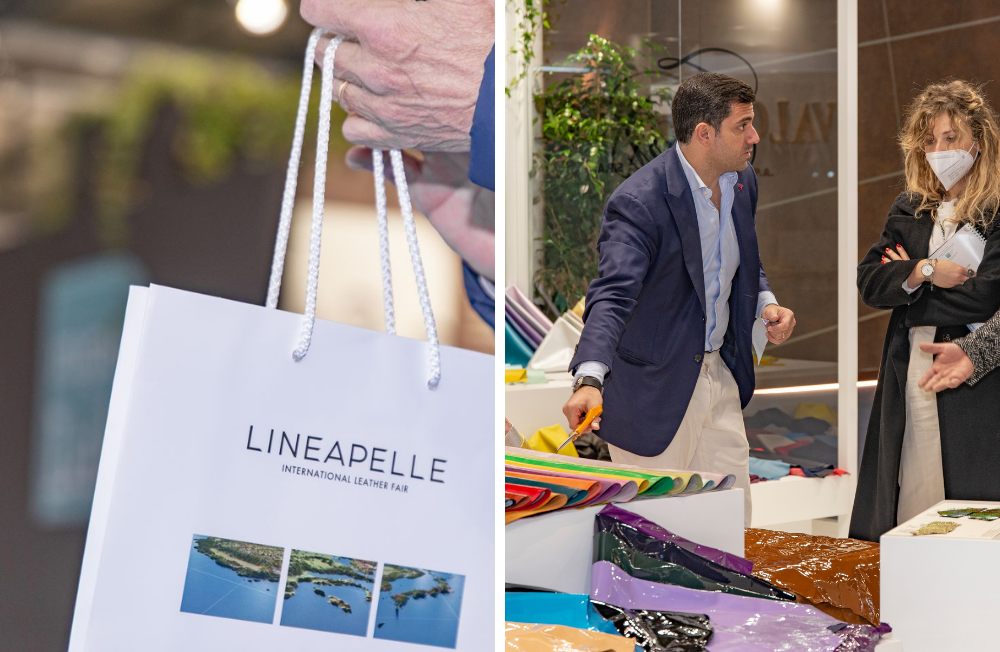 OVER 13,000 VISITORS AND THE GREAT DESIRE TO OPEN THE DOORS TO A NEW NORMALITY.
THE 99TH EDITION OF LINEAPELLE CLOSED WITH A REASSURING BALANCE SHEET, HELD AT FIERAMILANO RHO FROM 22 TO 24 FEBRUARY 2022.
The new normality of a market reacts to pandemic complexities and war concerns. The horizon was defined by the 99th edition of Lineapelle, the most crucial business experience for supplying leather, materials, accessories, components for fashion and luxury. More than 960 exhibitors (distributed in 6 pavilions) from 31 countries welcomed more than 13,000 buyers, stylists, and creative consultants to their stands, offering a reassuring and long-awaited sign of vitality to the entire supply chain, despite the awareness of the forced absence of Asian visitors. Highlights included entries from France, Spain, the United States, Turkey, Germany, the United Kingdom, and Portugal.