Products
Laces in recycled polyester
.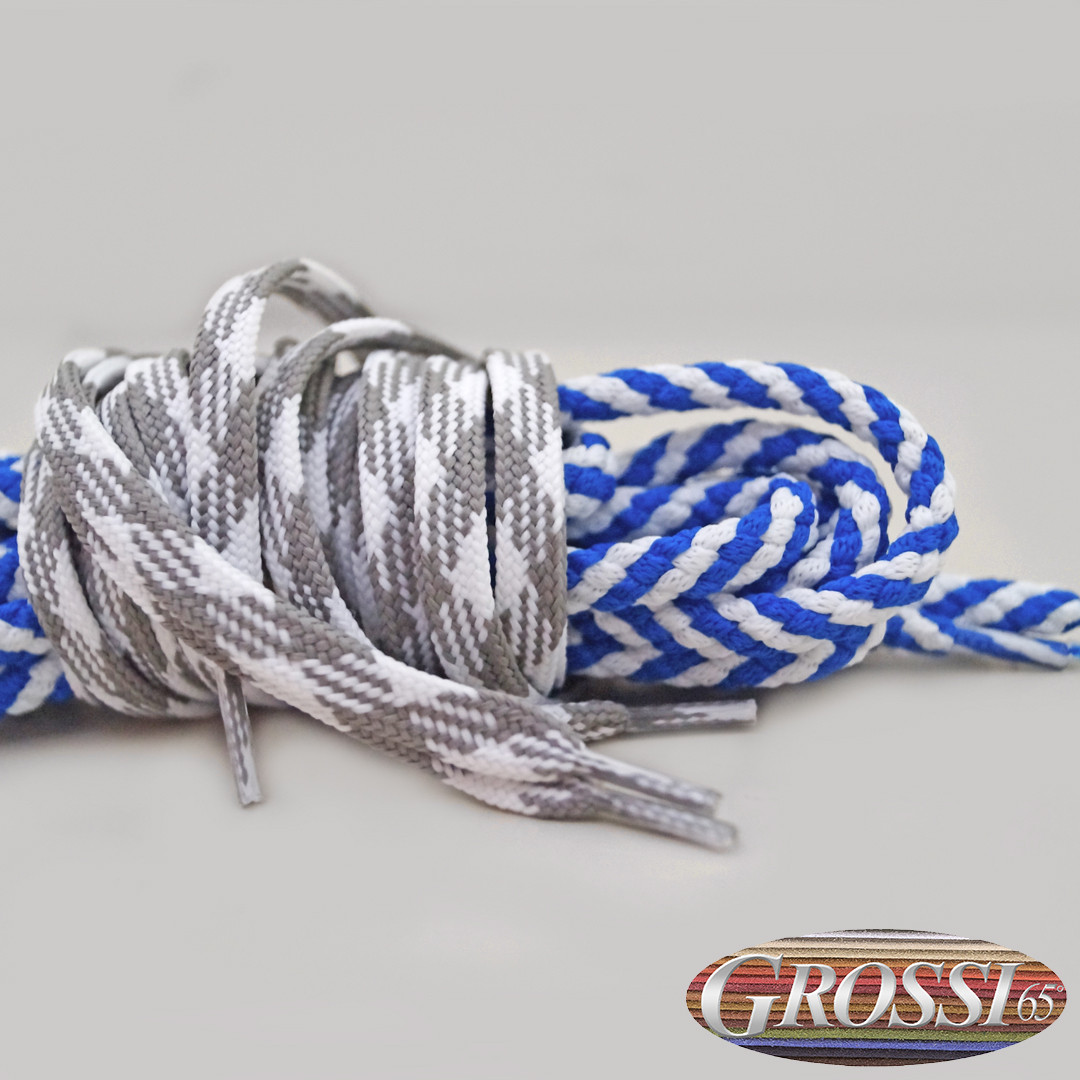 Scrool mouse to zoom in or zoom out
Laces in recycled polyester
Company GROSSI SRL
Production Laces
Season Carry over
Market destination

Footwear

Leathergoods

Bookbinding

Garment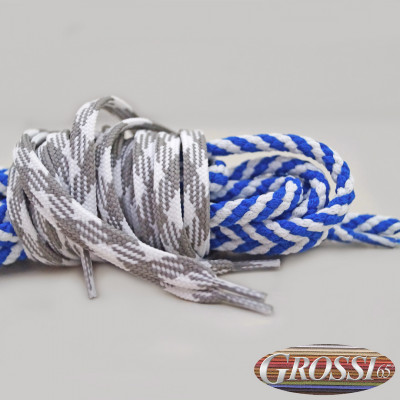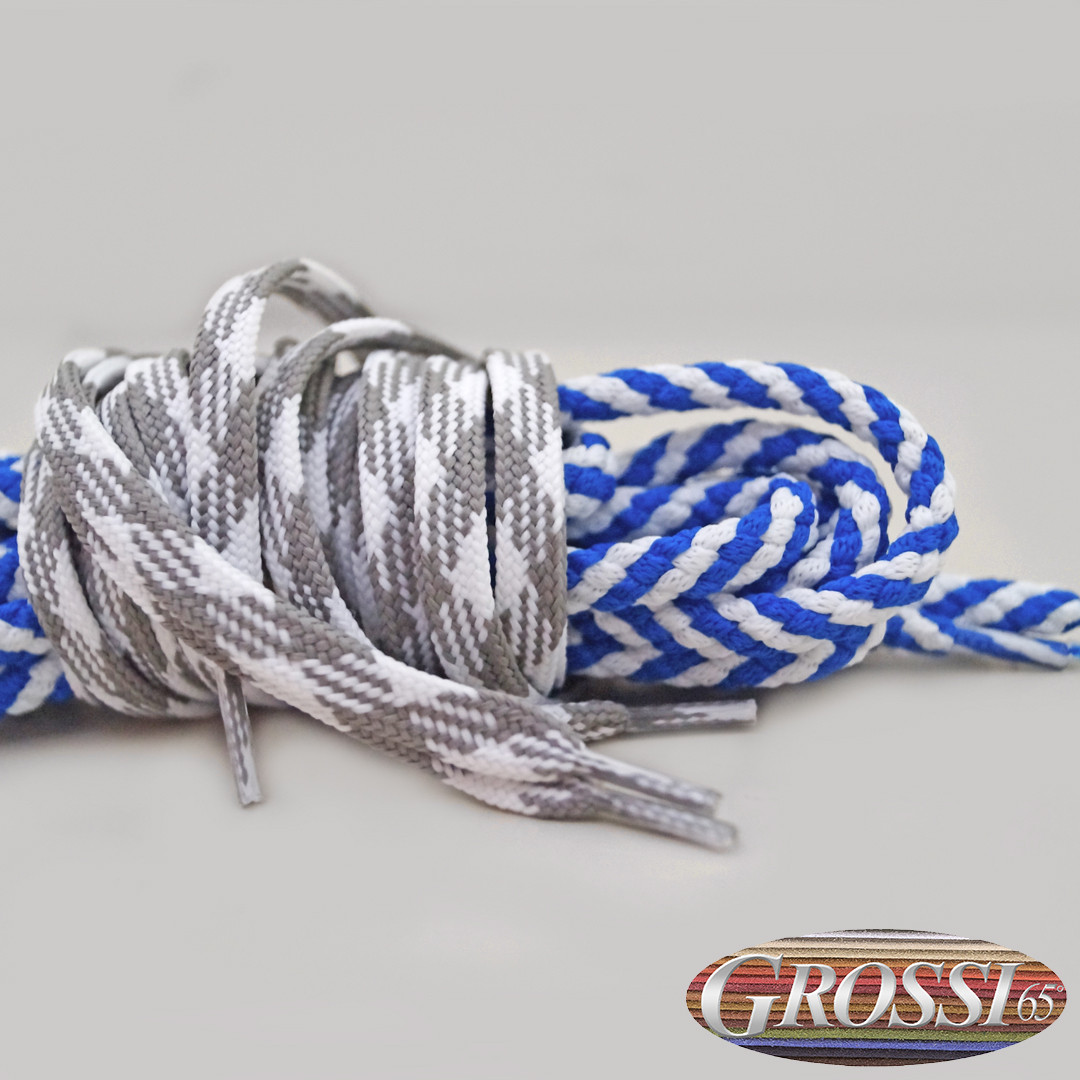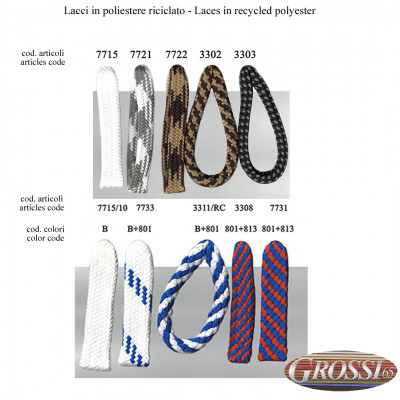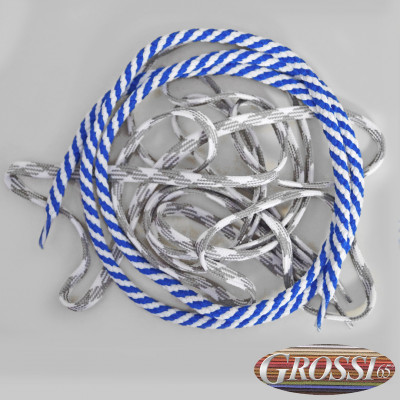 Our constant development and market research has enabled us to design and produce these new types of laces. We started the production of lace with a 100% certified recycled yarn.
Laces in recycled polyester produced by
Round and Timberland leather laces, cotton and cloth laces. Trimmings for footwear, garments, leather goods, leather accessories. Mignons, leather and synthetic interweavings and straps for footwear, leather goods and jewelry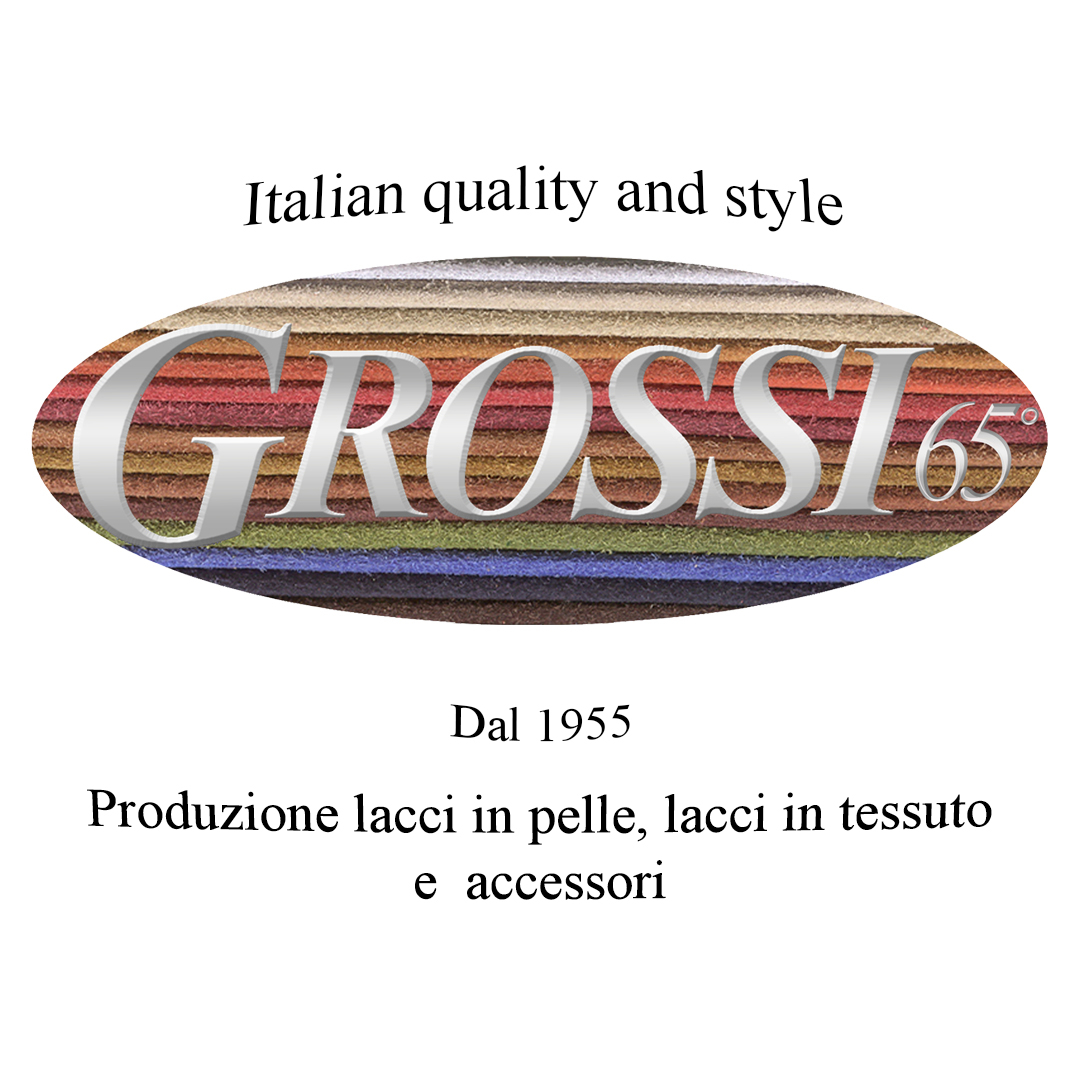 Other products by GROSSI SRL