ENTER THE LINEAPELLE METAVERSE
2022_10_03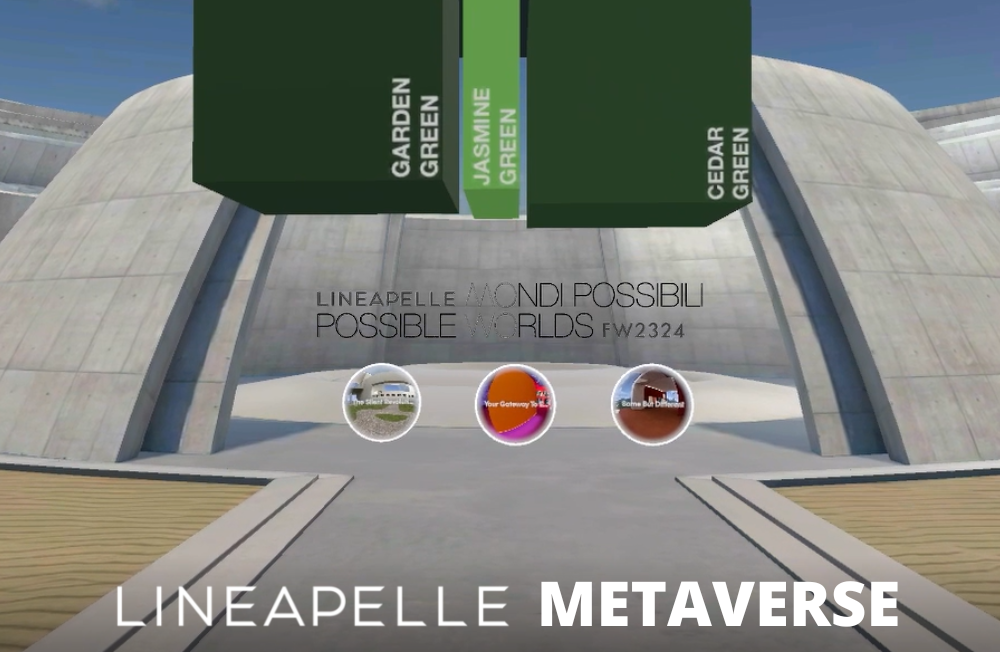 For the first time, some virtual rooms have been set up to give continuity to trends presentation.
You can visit them for the next six months.
To see the LINEAPELLE METAVERSE promotional video, click here.
To enter the portal, click on this link: https://lnkd.in/dmzmEy4s
A registration to the above portal is required to enter our metaverse.